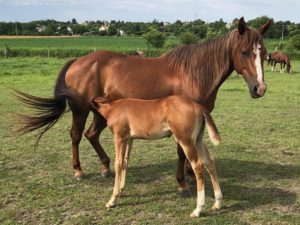 WALLA WALLA CHICS – "THE WALLA"
Walla is a precious mare with a very good pedigree including top reining all around the world:
Topsail Whiz, Shining Spark, Smart Chic Olena, Great Pine.
She was a 4-year old Futurity Champion in Lombardy.
She is very fast and slides well.
By origin she can be considered a top-line broodmare.
We hope she will inherit her good genes and abilities to her folas too.
Breeder:
Kirk's
Rockin
K Ranch Inc