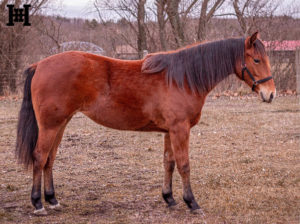 Hot Little Mercedes – "Merci"
She was named not only after her father but also as per her little size at the time of her birth and her brave character.
Her father is the million dollar Cromed Out Mercedes and her mother Hot Pine Lady bred by Hans Peter Reiss.
She is very cute, friendly and nice little foal.