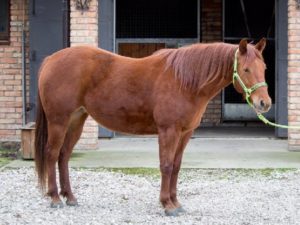 THE GREAT SAN BURST – "LULU"
A very nice mare sired by the four-time world champion Great Sun Burst.
Despite her young age and valuable genetics, in our stud she functions as a broodmare.
We are excited about her first foal and hope she passes on her good genes, abilities and beauty to her foals.