SUCCESSFUL ANCESTORS /
REINING-ORIENTED BREEDING CONCEPT /
QUALITY FOALS /
PERFORMANCE HORSES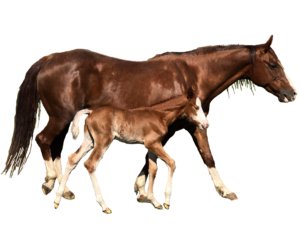 HH Broodmares are all offsprings of famous and successful performance horses. When choosing the right stallion for the mares, a special emphasis is placed on pedigree, conformation, athletism, show records and of course appearance so that our horses not only have excellent genetic characters for reining but could be beautiful horses too.
Our broodmares have been selected to be proven to carry the superior genes of their ancestors for the next generation, since our breeding goal is to produce high quality reining horses to support the development of the sport.
Our pastures and the facilities of the ranch are ideal for raising reining horse prospects of sound mind and healthy body.