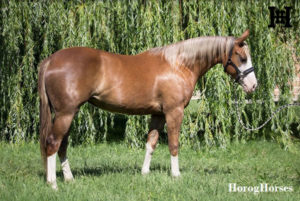 A newcomer in our stable is Brenda, who not only can boast with her eye-catching look but with many famous ancestors too.
His father is the famous  Colonels Shining Gun, who participated got well-known during the Equestrian World Games in Caen with Cira Baeck in the saddle in 2014 and won the Best Breeding Stallion at the 2018 Italian Reining Futurity with a total prize money of $ 130,000 by his offspring .
Brenda is very friendly and learns quickly.