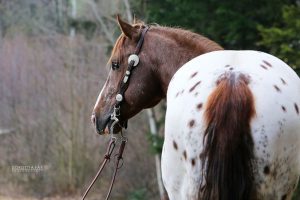 8-year old highly-trained gelding appaloosa with extremely strong sliding stops and charismatic personality.
His beautiful color makes his look so attractive that makes your heart beat stronger.
He is really good both as a school horse and a reining horse too. Moreover, it is fun to go for cross-country riding with him.