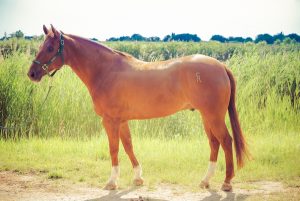 RS AEROSMITH Mc JAC
12 years-old gelding
In February 2016, we caught an eye on JAC during our Italian Equestrian Tour. We gave a try on him there and the experience was convincing! So we bought him home in March.
He did great at his first show with Valerio Sorricchioval at the Roleski Ranch in April 2016. Later he won Reining Green Rider with Kitty Horváth.
JAC is not only highly-trained but also has a beautiful look.
At the 2017 NRHA European Championship held at the Roleski Ranch in Poland, he won 10th place with Dora Blank in the Novice Horse Open category.
Novice Horse Open 10th place
(NRHA European Championship – Poland)
Rider: Blank Dóra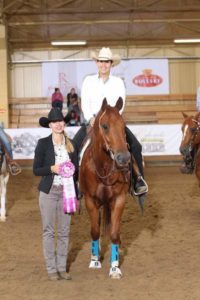 Rookie Professional 5th place (Wiener Neustadt – AT)
Intermediate Open  6th place (Wiener Neustadt – AT)
Rookie Professional 4th place (Wiener Neustadt – AT)
Rider: Blank Dóra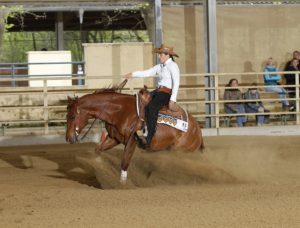 Reining Green Rider 1st place (Székesfehérvár – HU)
Rider: Horvát Kitti