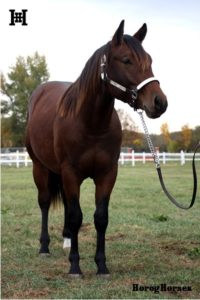 GREAT EARLY SUNBURST – "EARLY"
He is the son of Great Sun Burst, the four-time reining world champion, and he is also a great-great-grandson of Great Pine on the mother's side.
He's been broken by Adrian Motyika and he already knows all the maneuvers. We can hardly wait to see him in the arena in the future.